Sweet 'n Sour Chicken
Submitted By: Mary Kolling (Robbie's mom)
Prep. Time: 0:45
Serves: 6
4 boned, skinned chicken breast halves - cubed
1/3 cup cornstarch
2 eggs - beaten
2 tsp. salt
1 med. green pepper - seeded, chopped
1 med. onion - minced
1 Tbls. vegetable oil
2/3 cup packed brown sugar
1/3 cup white vinegar
1/4 cup ketchup
2 Tbls. cornstarch
2 Tbls. soy sauce
20 oz. can pineapple chunks - drained, reserve juice
10 oz. jar maraschino cherries - drained, cherries halved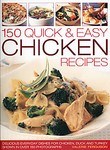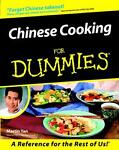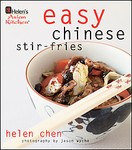 -Combine chicken, cornstarch, eggs, and salt in bowl and refrigerate for 30 minutes.
-Deep-fry chicken in 400 degree oil until brown.
-Drain fried chicken on brown paper bags; set aside.
-In large saucepan, sauté green pepper and onion in oil until brown.
-Add sugar, vinegar, ketchup, cornstarch, soy sauce, and pineapple juice and simmer over medium heat until thick.
-Add pineapple, cherries, and fried chicken to saucepan; stir until coated.
Make It A Meal: Serve over Fried Rice with Won-Ton Soup on the side. Finish the meal with Fortune Cookies.
Other Sweet and Sour recipes on this site: Sweet'N'Sour Pork
I made the recipe just as it said, however, but I added two medium carrots to the mix and reduced the cherries to a 6oz bottle. It turned out perfect.

This was the BEST sweet and sour chicken I have ever had EVER!

I made this recipe (omitting the cherries) and put it over meatballs...amazing!

Hi! My son's girlfriend, Jenny, went online today for a Sweet & Sour Chicken recipe and chose this one. It is the best I've ever tasted/eaten...no further search needed! My son's name, by the way, is Robbie!

Perfect!!

This is by far my favorite Sweet and Sour chicken recipe. I omitted the cherries and added 2 sliced carrots with the green pepper and did not mince the onion. I also added 1/4 tsp of cayenne pepper for just a little hot bite My mom wanted to know when I had left and got take out. I served mine with Pagoda Fried rice


Do not reprint, publish, or display content within this site without permission from the Webmaster
unless for personal use. Copyright © 2003-2012 All Mixed Up, Ltd. All Rights Reserved.